In 2020, China, the world's largest trading nation in cross-border e-commerce, and Japan, where online shopping has flourished in recent years due to the "stay-home" situation caused by the new coronavirus, have joined forces to create a new cross-border e-commerce site, Baifunbai (百分百).
In this article, we will provide an overview of the new cross-border e-commerce site "Baidu Baidu" and introduce a recommended cross-border e-commerce management agency for companies seeking to develop their business through cross-border e-commerce.
baifenbai, a cross-border e-commerce site created by Baidu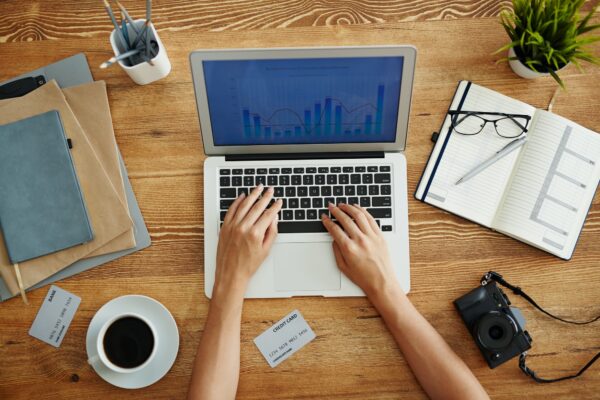 Recently, the market size of cross-border e-commerce sites has been developing at a tremendous pace due to the digitalization of the entire world, lifestyle changes, and self-restraint due to the spread of infectious diseases. Therefore, Digital Advertising Consortium, Inc. located in Shibuya-ku, Tokyo, has launched a certain project in 2020.
But first, do you know what service provides the largest search engine in China?
The largest search service in China is called Baidu (Beijing Baidu Network Information Technology Co.
And Baidu Corporation exists as the Japanese subsidiary of Baidu, and Baidu Corporation will launch a cross-border e-commerce site for China in August 2020, "Baidu Baidu", focusing on Japanese products, and will start providing services for buying and selling transactions.
Baidu's Japanese subsidiary opens Hundreds of Hundreds.
Hundreds of e-commerce sites can be opened with minimal initial investment, making them most effective for test marketing.
In addition, Baidu Corporation will be able to ship products targeting consumers residing in China, and Baidu Corporation will be in charge of all settlements related to sales transactions.
Baidu, Inc. handles all settlement processing, enabling full-scale cross-border EC business development for China at low cost and low risk compared to other major EC sites. Another major attraction of Baidu Baidu is its ability to effectively utilize big data, marketing tools, media, and other resources for promotion.
Since product information can be posted on Baidu's search screen in the form of advertisements, it is relatively easy to direct customers to product pages within Baidu.
It is expected that advertisements will be developed reflecting the number of searches, search word trends, etc. In addition, the effectiveness of advertisements can be verified. Furthermore, in recent years, an increasing number of cross-border EC management agencies have been supporting companies' entry into cross-border EC in order to deliver products manufactured by Japanese companies to consumers residing in China.
The Alibaba Group's "T-Mall Global" is particularly well known as a cross-border EC site for China, but we can expect further development of cross-border EC by Baidu Corporation, which has more natural access to consumers living in China, as it engages in cross-border EC development business.
Hundreds of Characteristics
In Chinese, the word hyakubu hyakubu %という意味を表しています。百分百には、商品を購入する消費者が100% 100. Hundreds of a hundred" expresses our wish that %という意味を表しています。百分百には、商品を購入する消費者が100% will be able to shop with %という意味を表しています。百分百には、商品を購入する消費者が100%.
Hundreds is a platform in the form of products distributed in Japan that are sold to consumers residing in China.The platform requires little initial investment, making it easy for small, medium, and regional companies to participate.
And Japanese products are quite popular in China. Cosmetics and maternity products made in Japan are attracting particular attention, and consumers can use them with a sense of security, as products that are put in the mouth or come into contact with the skin have passed strict screening before being sold.
In addition, trust in high quality products is very high, and products made in Japan have long enjoyed a good reputation overseas.
From inbound business to cross-border EC
Until now, inbound business to Chinese visitors to Japan has been the best testing ground for Japanese companies to confirm the demand and purchase objectives of consumers living in China.
However, inbound consumption has dropped considerably in the wake of the new coronavirus, and it is expected to take much longer to get back on the road to recovery.
Meanwhile, the size of the cross-border EC market that can approach the Chinese market is also expected to reach a whopping 2,514.4 billion yen by 2022, according to a 2019 study by the Ministry of Economy, Trade and Industry.
Thus, considering the size of the Chinese market in terms of population and purchasing power, there are numerous advantages to expanding cross-border EC for China.
With the development of China's unique Internet environment, there are many issues that need to be resolved before companies can enter the market, and starting cross-border EC with an easy mind is, from a practical standpoint, difficult. This is why we have started offering "Hundreds of Hundreds" to serve as a bridge between Japan and China.
Advantages of Using Hundreds of
What are the benefits of using the Hundreds of Hundreds?
Including the aforementioned, the advantages of using Hundreds of Hundreds include the following three points.
Baidu advertising available
Low barriers to opening new stores
Settlement and after-sales service can be left in good hands.
The availability of Baidu advertising is a significant advantage.
This is because Baidu has the No. 1 search market share in China and can hope to attract customers from search engines.
Opening a store in a major Chinese e-commerce mall is quite a hurdle just to open a store, including costs and screening, and the service is only available to a limited number of companies.
Therefore, with low barriers to opening new stores, Hyakubu Hyakuhin can start operations at low cost and low risk, making it an easy service to use as a first step in entering the Chinese market.
Since Baidu Corporation will be responsible for both settlement and after-sales service, companies that are trying to expand overseas for the first time can enter the cross-border EC market without anxiety.
For companies that want to expand their business through cross-border EC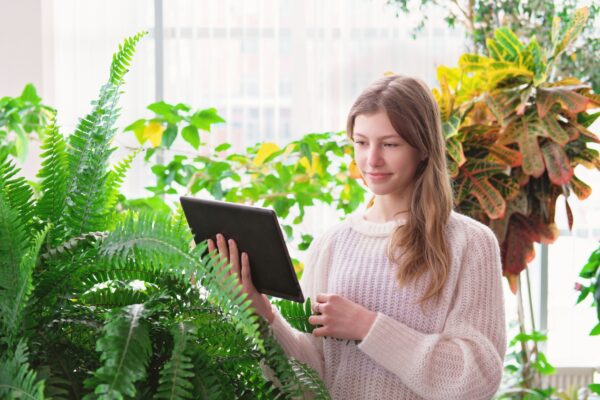 There may be many companies that wish to use cross-border EC to develop their business. For such companies, here we introduce three well-known cross-border EC management companies.
Leap Forward Co.
Leap Corporation is a company located in Minato-ku, Tokyo, that focuses on building and operating e-commerce websites.
We provide a wide range of services for cross-border EC operations on behalf of our clients.
We manage overseas cross-border EC on behalf of our clients, focusing on English-speaking countries such as Europe and the U.S., and build websites on their behalf.
We also analyze overseas markets and use competitive site surveys as a basis for making decisions, from content planning to measuring sales effectiveness and making improvements.
We can also respond to inquiries from overseas consumers. We can also be responsible for opening stores in overseas marketplaces and managing them on your behalf.
We also provide support for opening stores on eBay, Amazon, and other marketplaces, and can provide one-stop support and processing for tasks related to opening stores and promotion within overseas marketplaces.
And by simultaneously operating your own cross-border e-commerce site and an overseas marketplace, you can expect a synergistic effect on sales.
NHN SAVAWAY Corporation
NHN SAVAWAY Corporation is an EC support service company located in Minato-ku, Tokyo, that provides cross-border EC management services targeting Korea and China.
We also conduct local market research, take charge of translation and policy, and sell items in malls on behalf of our clients.
In addition, we provide one-stop support for overseas distribution methods, as well as processing related to CS support and promotions.
In addition, we provide support for exhibiting in a wide variety of malls and conduct operations on behalf of our clients.
The cross-border EC business to Korea is particularly strong, and NHN SAVAWAY Corporation operates the Japan Pavilion of SHISEGSE MALL, a mall of Shinsegae Department Store, which is called the largest in Korea.
With HNH Group as the axis, you can open stores in malls such as 1300k, Qoo10, 11STREET, etc.
One of the most important features of NHN SAVAWAY Corporation is that it handles the entire process of market research, foreign-language customer service, translation and production, and so on, for a fixed monthly fee.
JUTOU Corporation
JUTOU Corporation is a cross-border EC and sales consultancy located in Chuo-ku, Tokyo.We mainly operate social networking sites in China on behalf of our clients.
We also open and operate WeChat accounts, the leading SNS in China, on behalf of our clients. From 19,800 yen per month, we translate and distribute WeChat articles on behalf of our clients.
In addition, JUTOU Corporation has a large list of influencers on Weibo, WeChat, and other blogging services and social networking sites. Therefore, we are able to select the most suitable influencers in response to the client's products and budget.
We can assist in distributing live videos of products being used, distribute articles to Chinese online news, and more.
At a cosmetics company, annual sales for China exceeded 500 million yen, and at a parts manufacturer, the sales growth rate of the Chinese subsidiary exceeded 20%, an impressive sales performance.
summary
In this issue, we have provided an overview of newly created cross-border EC sites and introduced recommended cross-border EC management agency companies for companies aiming to develop their business through cross-border EC. Due to the growing demand for cross-border EC, there are now many companies that can operate cross-border EC sites on your behalf.
If you wish to have an operational agent, you must also consider the cost of support as a cross-border EC site agent. The company you choose to have operate your cross-border EC site on your behalf will greatly affect your company's future sales results, so choose carefully.