MicroAd partners with Ontoo, operator of Taiwan's leading crowdfunding site "flyingV", to launch a new support service for Japanese companies entering the Taiwan market.

Cross-border EC News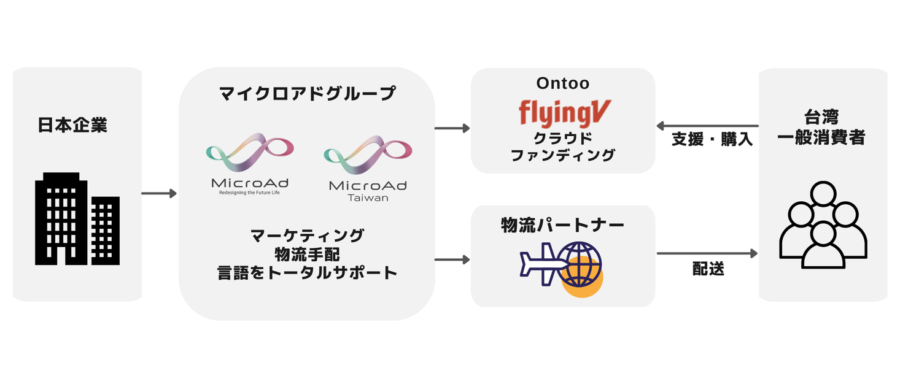 (Head office: Shibuya-ku, Tokyo; President: Kentaro Watanabe; hereinafter "MicroAd") has concluded a business alliance with Ontoo Inc. (headquartered in Taipei, Taiwan, Chairman: Kwang-Ting Chung, hereinafter Ontoo). With this partnership, Ontoo will start a new service to support Japanese companies entering the Taiwanese market through the use of Taiwanese crowdfunding.
Company Information: MicroAd Inc.
(Source: PR Times)