In recent years, combined with the growing digitalization and the impact of infectious diseases, online shopping has come to be used more frequently. This has led to an increase in demand for online shopping and an increase in the number of cross-border e-commerce users.
In this issue, we will focus on such cross-border e-commerce, introducing information on Isetan Mitsukoshi, which has recently made inroads into cross-border e-commerce, and then elaborating on the prospects for cross-border e-commerce in the future.
Isetan Mitsukoshi's Overseas Expansion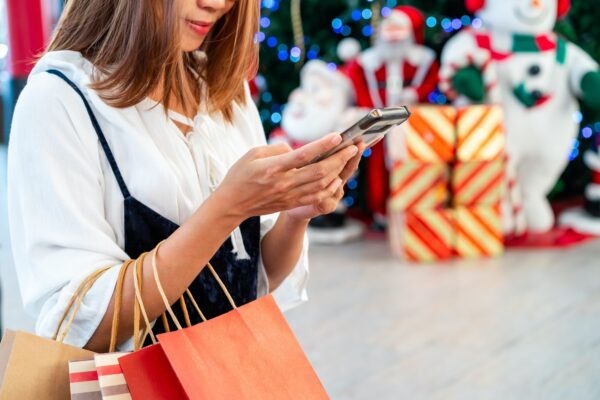 Let's take a closer look at Isetan Mitsukoshi's overseas expansion.
International Expansion in 2016
In late November 2016, Isetan Mitsukoshi, a subsidiary of Isetan Mitsukoshi Holdings, opened a store on Tmall Global, a cross-border e-commerce site operated by China's Alibaba Group.
While Tmall Global is home to such well-known stores as Matsumotokiyoshi, Sandlag, and Aeon Retail, Isetan Mitsukoshi is the first Japanese department store to open a store on Tmall Global.
Since many Japanese companies operating stores on Tmall Global basically trade in commodities, Isetan Mitsukoshi differentiates itself from its competitors by selling fashion apparel, sundries, cosmetics, and other products, with a focus on the company's own original products.
Incidentally, approximately 70% of duty-free sales by Isetan Mitsukoshi Group stores are generated by Chinese tourists visiting Japan.
By opening stores on Tmall Global, we intend to further deepen our relationship with Chinese customers.
The company is also aiming to collaborate with stores that Isetan Mitsukoshi owns in China and stores that exist in Japan.
Overseas Expansion in 2018
Isetan Mitsukoshi held a signing ceremony with Kyongdong Group in Tokyo on September 21, 2018.
The agreement is a "strategic business alliance.
Isetan Mitsukoshi has announced the opening of a store called Mitsukoshi Isetan Kaigai Kanpouki Kanten (三越伊エス丹海外官方旗艦店) on the Chinese cross-border e-commerce site Jingdong Zenkyukou (京東全球講), which is operated by the Jingdong Group.
Isetan Mitsukoshi Group stores receive a large number of consumers from overseas. As mentioned above, approximately 70% of overseas consumers are Chinese tourists visiting Japan. The Isetan Mitsukoshi Group is already operating "pop-up stores" in its group stores in China, where customers can experience products sold through the cross-border EC. By leveraging the strength of having stores not only in Japan but also in China, Isetan Mitsukoshi is expanding its business more broadly.
Isetan Mitsukoshi Group plans to further strengthen O2O activities in its stores in Japan and China in the future by collaborating with Jingdong Group, a Tencent Group participation, and at the same time developing WeChat collaboration operated by the Tencent Group.
In cosmetics, which has become a trend in China, Jingdong Group is also developing the sale of futuristic makeup products in a virtual space using AR and VR.
The company decided to open the store based on the idea that the environment is prepared for consumers living in China to shop with peace of mind, making it easier to develop makeup-related products, for which further sales growth is expected in the future.
The Isetan Mitsukoshi Overseas Official Flagship Store will promote more than 500 products from more than 50 brands, including cosmetics, men's cosmetics, hair and body care products, livingware, food products, maternity products, and original products developed in cooperation with local governments in Japan. The company plans to promote more than 500 products under more than 50 brands.
The Future of Cross-border EC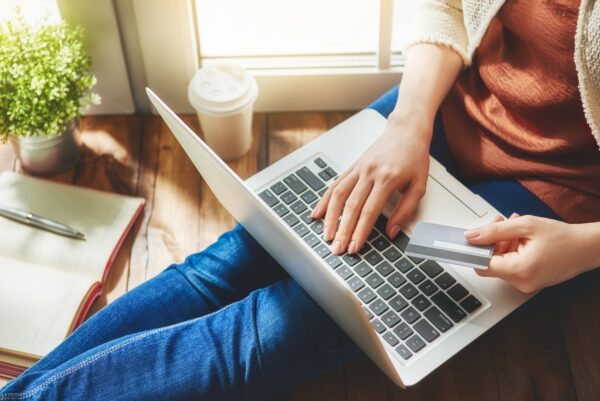 In this section, we will discuss the future prospects for cross-border EC.
The main focus of this section will be on the following items
Companies expanding overseas
Popular areas for new development
Attractiveness of Southeast Asian Markets
Challenges in the Southeast Asian Market
About Cross-border EC for China
Let's look at them one by one, starting with the following.
Companies expanding overseas
According to a survey by the Japan External Trade Organization (JETRO) in FY2020, the number of companies seeking to further expand their already established overseas operations has decreased significantly compared to 2019, as the impact of the spread of the new coronavirus has caused major lifestyle changes.
On the other hand, the number of companies considering new business opportunities abroad has declined slightly compared to 2019, suggesting that companies are still hesitant to expand overseas in order to manage the economic damage at home.
For companies that wish to avoid a bias toward a set market in order to diversify risk, or that are looking to develop new business, overseas expansion can be an effective means of doing so.
In addition, China and the U.S. are still the countries and regions that are attracting the most attention as they are already expanding their overseas operations.
The country has a suitable environment for business expansion, and there is a relatively large amount of information related to local demand, making it easy for companies to expand overseas.
Popular areas for new development
Southeast Asia is gaining popularity for new business development.
In some cases, the company already owns a local office as a corporation or has commercial transactions with a local distributor.
However, there is sometimes less information than in more intimate countries such as China and the U.S., so many companies are simultaneously gathering information and developing new business.
In addition, considering country and regional product demand in various economic reports, it appears that China and Southeast Asia have a high need for locally popular products such as personal care products, household goods, make-up products, and clothing.
Since the above products are of a type that does not require much difficulty in temperature control, they are relatively easy to try, even if you are new to the overseas e-commerce business.
Under the current situation where it is particularly difficult to cross borders due to infectious diseases, many companies have already started working on cross-border EC, which allows them to create an environment for selling products while still in Japan.
Attractiveness of Southeast Asian Markets
The region of Southeast Asia is seeing population growth, increasing smartphone usage, and steady progress in the development of Internet infrastructure.
Among Southeast Asian countries, Indonesia, Singapore, and Malaysia are the most promising regions, and have a very high affinity for EC.
Southeast Asia is an attractive target for cross-border EC, given that cross-border EC services will begin around 2019, the local sales environment is ready, and Japanese products are attracting a lot of attention.
Major cross-border e-commerce platforms include LAZADA, which is under the Alibaba Group and based in Singapore, and Shopee, which is under the Sea Group at the same location, and is expected to become more active in the future.
Challenges in the Southeast Asian market
The EC market is growing rapidly in Southeast Asia, but compared to the cross-border EC market in China, targeting and understanding demand is difficult because of the various cultures that exist in different countries and regions.
There are still many issues to be addressed, such as the fact that the preferential system for cross-border EC is not as well developed as in China, the market size is not that large to begin with, and it is difficult to order products from Japan to Southeast Asian countries due to the long transportation time required by the distance between Japan and those countries.
We need to market products that take advantage of the unique characteristics of each country and region.
For example, in Indonesia, the e-commerce purchase rate using smartphones is rising steadily, and in Singapore, the offline purchase rate remains high, although information is gathered on the Web.
In the Southeast Asian region, it is most effective to take measures in conjunction with social networking services, as it is necessary to conduct sales activities that convey more colorful and localized information and product appeal.
About Cross-border EC for China
A very large number of companies are using cross-border EC to China as a venue for business development.
Due to the impact of the spread of the new coronavirus in the spring season of 2020, the momentum of consumer purchasing behavior in China has gradually weakened throughout the year, and the country is currently in a difficult economic situation.
To this end, e-commerce platform companies are working on various measures to increase the total amount of distribution, such as expanding live commerce and sales events featuring high-profile influencers, as seen in the "KOL (Key Opinion Leader)" and "KOC (Key Opinion Consumer)" programs, and extending the sales period for the annual November 11 "Bachelor's Day" sale. The "Bachelor's Day" sale, which is held every year on November 11, has been extended, and various other efforts are being made to increase total distribution value.
As for e-commerce platforms in response to cross-border e-commerce, "Tenco International" operated by Alibaba Group is still the most popular.
With the organization of Kaola, which operates the cross-border EC platform "考拉海購", the two platforms together now boast a combined share of over 50% of the cross-border EC market in China.
summary
In this issue, we have introduced information on Isetan Mitsukoshi, which has made inroads into cross-border EC in recent years, and then explained in detail the prospects for cross-border EC in the future.
Today, our lifestyles and values have changed dramatically, including the way we work and interact with people. Partly due to the influence of "Stay Home," we are stepping up our efforts, especially with regard to domestic and cross-border e-commerce.
Even people and companies that have not been interested in cross-border EC may want to start with the idea of test marketing.