What features does the large online mall "Qoo10" have? Some of you must be wondering about the advantages and disadvantages of opening a store.
Qoo10 is an e-commerce site operated by eBay Japan for the Japanese domestic market, and has gained high popularity among women in their teens to 30s.
The mall has a deep relationship with the businesses that are opening stores, and the mall can provide a variety of support for opening stores. In addition, Qoo10 not only sells products to the domestic market, but can also develop products for the international market.
This article explains the features of Qoo10, the possibilities of cross-border EC, and the advantages and disadvantages of opening a store on Qoo10.
What is Qoo10, a large online mall?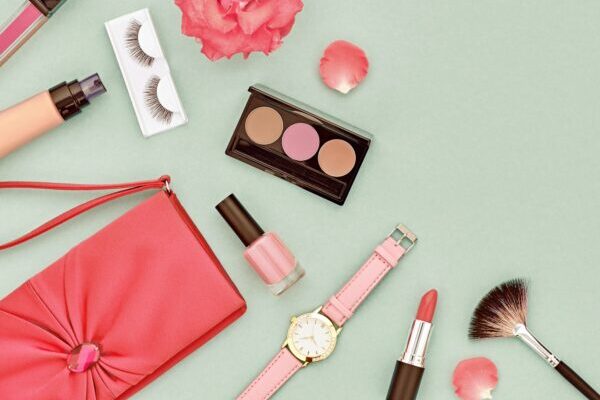 Qoo10 is an e-commerce site operated by eBay Japan for the Japanese domestic market. It has a very large number of users and is considered to be the fourth largest e-commerce market in Japan after Rakuten, Amazon, and Yahoo!
Since the main user base is women in their teens, 20s, and 30s, the products sold are mainly women's fashion, cosmetics, and diet goods.
Another characteristic of products sold at Qoo10 is that they are inexpensive compared to other malls. Users have the advantage of being able to purchase products at a lower price because of the many cart coupons that are issued to discount products.
Can also be used as cross-border EC for overseas customers
Although Qoo10 mainly sells products to the Japanese domestic market, it can also be used as a cross-border EC for overseas customers. To begin with, cross-border EC refers to EC in which products are sold from Japan to overseas markets.
The market for cross-border EC continues to expand worldwide, including China and the United States. The reason why cross-border EC is attracting attention is related to the spread of the Internet and smartphones, and the market is expected to continue to grow in the future.
Since Qoo10 can also be used as a cross-border e-commerce site, it is an e-commerce site that should be considered by those who are considering expanding into overseas business.
Relationship between businesses opening stores on "Qoo10" and the mall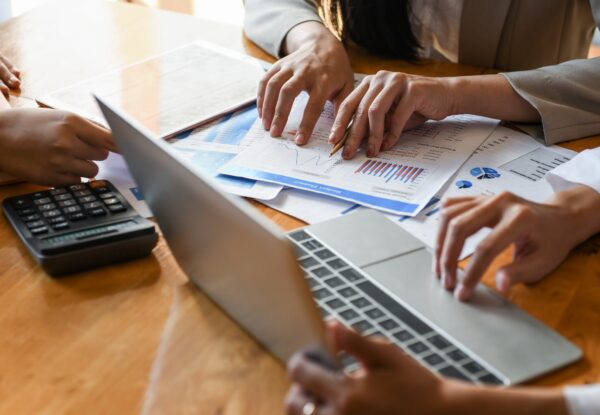 Businesses opening stores on Qoo10 are from all over the world, including Japan, Korea, and China. In addition, Qoo10 is an "open marketplace" where businesses can freely open a store, so both individuals and large companies can register to open a store equally.
Specifically, the following businesses are eligible to open stores in the mall
Large companies with their own e-commerce
Small and medium-sized enterprises without a physical store
Sole proprietor struggling to open a store
In addition, the mall is characterized by the close relationship between the businesses that have opened stores and the mall. The malls provide full support for businesses opening new stores, including proposals and simulations of sales methods, in order to link this to mid- to long-term sales.
Since the process starts from product planning while communicating with sales staff, even businesses opening an e-commerce site for the first time can sell their products with confidence.
Qoo10 is one of the few platforms where businesses and malls can have a relationship, and is recommended for those who plan to enter cross-border EC.
Five advantages for businesses opening stores on Qoo10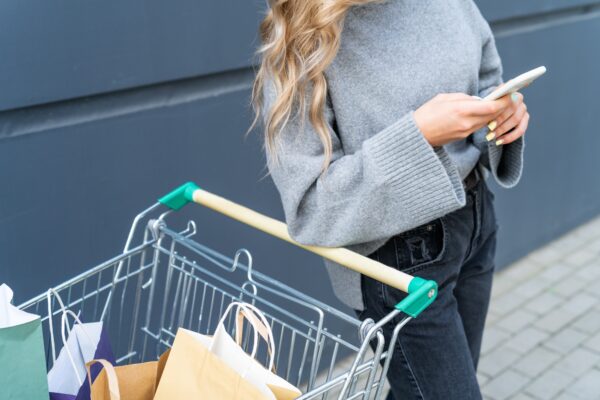 There are five major advantages to opening a store on Qoo10
The mall is fully supported.
No fixed monthly fee
The mall itself is highly effective in attracting customers.
Comparatively inexpensive advertising costs
Can be used as cross-border EC
Let's look at each of these, one at a time.
Advantage 1. malls will support you.
The first advantage is that the mall provides support. The mall operator will provide support to the business regarding sales, such as how to open a store, sales methods, and product planning.
Because it is possible to open a store while communicating with the mall, even businesses that are "anxious about developing EC for the first time" can proceed with confidence.
This is a unique advantage of Qoo10, as there are not many e-commerce sites that offer full support by malls.
Advantage 2: No fixed monthly fee
Another advantage is that there is no fixed monthly fee.Shopping, it is also recommended for businesses that "cannot spend much on budget" because the cost of operation can be significantly reduced.
Basically, when selling products on an e-commerce site, monthly store opening fees and system fees are incurred regardless of the number of products sold. Therefore, in many cases, if products are not sold taking into account the monthly fixed costs, even a large number of sales will not lead to profit.
On the other hand, Qoo10 has no fixed monthly fees, so there are few cases where a large number of sales do not lead to profits, giving the company an advantage in product sales.
However, a sales commission will be charged when the sales proceeds are settled. Nevertheless, since the sales commission is charged on the order, it does not happen that "the sales are small and only a large commission is taken".
Advantage 3. The mall itself is highly effective in attracting customers.
The third advantage is that the mall itself is highly effective in attracting customers; Qoo10 actively conducts sales promotions, such as distributing a mail magazine issued by the mall.
Because products sold by the company may be included in that newsletter, there is always a chance to increase sales, even if you are not confident in your marketing skills.
Advantage 4. comparatively low advertising costs
Another advantage is that advertising costs are comparatively inexpensive; Qoo10 allows "time sales" and the like to be placed in ad spaces.
The cost of an ad is about 1,000 to 5,000 yen, which is often less expensive than other e-commerce sites. Therefore, even small and medium-sized businesses with limited budgets can actively promote their products.
Advantage 5: Can be used as cross-border EC
The fifth advantage is that it can also be used as a cross-border EC: Qoo10 is expanding its sales area not only in Japan but also in other Asian countries such as Korea and Singapore.
Since the size of the cross-border e-commerce market has been expanding worldwide recently, the ability to sell products to the global market through Qoo10 will ultimately lead to higher sales numbers.
Selling products to overseas customers as cross-border EC is easy, as all you need to do is add the overseas sales function. In addition, you can sell pages that you are selling in Japan as they are for overseas markets.
When an order is received from an overseas customer, it is simply shipped to a domestic warehouse designated by Qoo10, allowing businesses to easily expand their overseas business.
Three disadvantages for businesses opening stores on Qoo10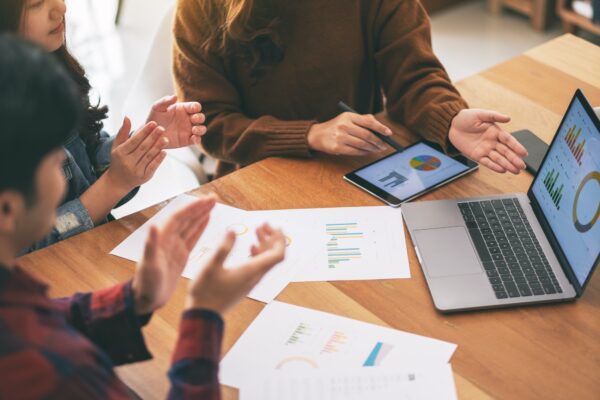 While we have explained the advantages of opening a store on Qoo10, there are also several possible disadvantages. Please consider opening a store on Qoo10 after understanding the following three disadvantages.
Demerit 1: Inferior to major companies in attracting customers
The first disadvantage is that the ability to attract customers is inferior to the major players. Although we explained earlier that the malls themselves have a high ability to attract customers, they are not as well known as Rakuten, Amazon, or Yahoo!
Therefore, if you want to increase your sales more than the major online malls, you need to promote your own products to attract more customers.
For example, use e-mail newsletters, joint purchase of Qoo10 policies, time sales, SEO, etc., to actively try to increase exposure.
Demerit 2: Limited target audience.
Another disadvantage is that the target audience is limited.Since Qoo10's users are primarily women in their 10s to 30s, it is difficult to reach other customer segments.
Therefore, even if you sell unisex products, you will only be able to secure some sales because you basically cannot reach men. Since Rakuten and Amazon have a roughly equal ratio of men to women, those large malls are more appropriate if you want to sell products for both men and women.
Nevertheless, the ability to clearly focus on a target audience can be an advantage, depending on the products to be sold. For example, if you are selling cosmetics or beauty products, this can easily lead to more effective sales promotion than in other large malls.
This can be an advantage in some situations, and you should use different malls depending on the products you sell in your company.
Demerit 3. Selling price of products is too low.
The third disadvantage is that the prices at which products are sold are too low; Qoo10 is a mall that promotes cheapness and value for money, so the products on sale are generally priced low.
Not only are there many products in the low price range, but even national brands, which are generally considered high-priced, are sometimes sold at prices that can be considered the lowest in the EC mall.
In order to improve sales volume in this environment, sales prices must necessarily be kept low. Lowering the selling price makes it difficult to increase sales, and is therefore not suitable for businesses that cannot secure a stable sales volume.
However, if you can purchase products at low prices and still ship them with low shipping costs, you can increase your sales volume and profit.
Relationship between "Qoo10" and "eBay"|Expectations for Cross-border EC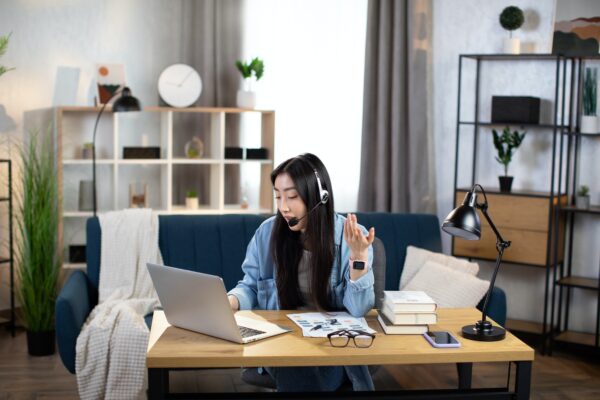 eBay" is a very large mall in the U.S., and its sales volume rivals those of "Amazon" and "Walmart.
In 2018, eBay acquired Qoo10's Japan operations, and the two companies operate together as a group.At that time, the operator of Qoo10 changed its name from Geosys to "eBay Japan LLC.
And since Qoo10 was acquired by eBay, the management policy has been gradually changing: Qoo10 is now an e-commerce mall "under eBay," and the company has announced its policy of aiming for a circulation of 500 billion yen by the fiscal year ending December 31, 2022.
In addition, since Qoo10 became part of eBay, it has attracted attention as a cross-border EC, expanding its market to China, Singapore, Indonesia, and other Asian countries through Qoo10 in each country.
With Qoo10 and eBay as group companies, the two companies are more compatible as cross-border EC than ever before, and there are high expectations for their expansion in scale as EC sites.
summary
This article explains the relationship between the businesses opening stores and the mall, as well as the advantages and disadvantages of opening stores on Qoo10.
Qoo10 is an e-commerce site operated by eBay Japan for the Japanese domestic market, and its target audience is mainly women in their 10s to 30s. The business and the mall have a close relationship, and the mall provides operational support.
Qoo10 is also expected to grow significantly as a cross-border e-commerce site. If you are considering entering overseas business, please consider using Qoo10.