In 2016, "Scroll 360 Inc." mentioned the potential of cross-border EC at its 30th anniversary party. In particular, the company has high expectations for cross-border EC for China, which is why it offers "Support for China EC Expansion".
In addition, the company offers a variety of services related to EC site management, making it a good agency to consider for those who are "about to enter the cross-border EC market.
In this issue, we will provide a basic overview of Scroll360's concept of "Support for China EC Expansion" for cross-border EC.
What is Scroll 360 Inc.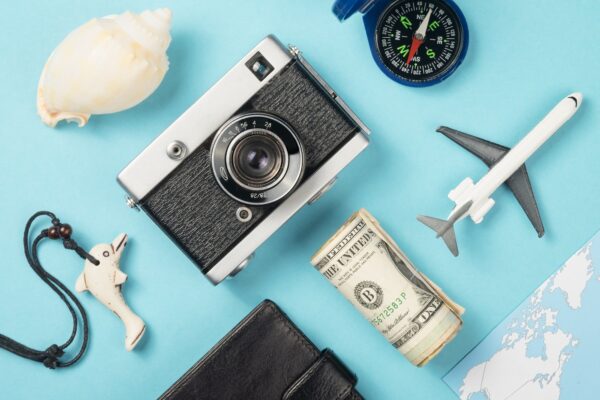 Scroll 360 Corporation is a company that mainly provides operational support for mail-order businesses, including mail-order business agent services and mail-order system construction. It was established in March 1986 as a group company of Scroll Co.
Scroll 360's business activities as listed on its official website (company profile) are as follows
Fulfillment operations agency (logistics agent, order taking agent, settlement agent, EC operation agent)
Marketing support (Web customer attraction, CRM support, China cross-border EC)
Mail order system construction (order management and centralized management)
Development and provision of various solutions to support EC and mail-order businesses in a holistic manner
Reference: Scroll360, Inc.
The company offers a variety of services centered on mail-order operational support, and has a "360 degree total support" policy. In addition, Scroll360's strengths are as follows
Thorough support by a group of mail order professionals
Thorough "Magokoro" care until the customer receives the product.
Provides "360-degree" support for product development and operations of mail-order businesses
With these three strengths, we provide full support for those who are just starting out in the management of their EC sites.
We also provide support for overseas business advancement, such as offering "China EC Entry Support," a service for cross-border EC entry.
Scroll360's vision of cross-border EC for overseas markets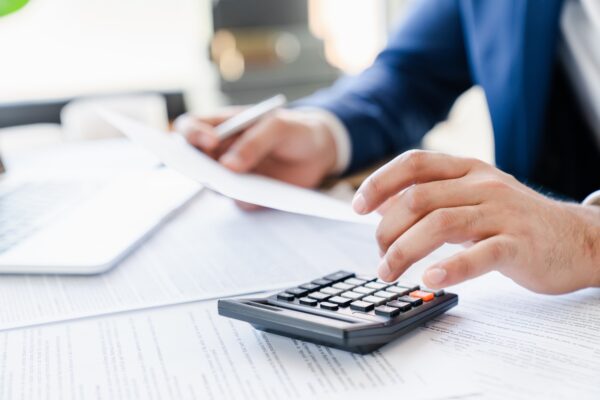 In 2016, Scroll 360 held a party to celebrate its 30th anniversary. On that occasion, Scroll 360 officials gave an introduction to the evolution of the Scroll Group and its future prospects.
Afterwards, Mr. Takashi Takayama, Director and General Manager of the Overseas Solution Strategy Office, introduced the cross-border EC solution.
The cross-border EC solution involves the creation of a system that enables direct sales in China, triggered by the explosive success of "Soy Milk Soap," a product of the Scroll Group's "Tofu no Moritaya," and offering it to EC companies wishing to engage in cross-border EC.
Following the introduction of overseas solutions, a panel discussion titled "The Current State of Overseas and Cross-border EC! A panel discussion titled "The Current State of Overseas Cross-Border EC! The discussion touched on the expectations for cross-border EC in the future and the losses incurred when cross-border EC is not supported.
In particular, he introduced his expectations for cross-border EC for China and the rapidly expanding EC market in China. He also talked about the "great potential" for growth in the EC market and why companies should open stores in multiple malls.
Cross-border EC] Scroll360's "China EC Expansion Support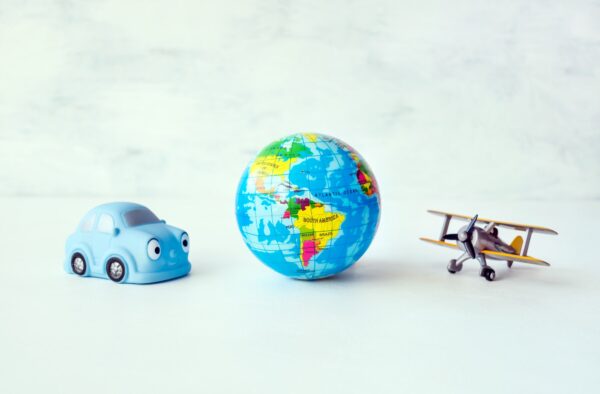 In part because of the high expectations for cross-border EC for China, Scroll360 offers "Support for China EC Expansion.
The outline of this service is to provide thorough support for entering the cross-border EC market to China. Since the service provides support from planning proposals to actual operations on the ground, it is recommended for businesses that "have no knowledge of cross-border EC.
In addition, this service provides assistance in resolving various issues such as "lack of knowledge," "lack of human resources," "customer attraction issues," and "local negotiations. In addition, we have the following strengths in advancing into China.
forte
Contents
Ability to understand the Chinese market
Market realities deeply understood because we are a local company.
Flexibility to respond to unique circumstances in China
Design, production and operation
Building a local website to promote the company's products in China.
・Acquisition and operation of SNS accounts in China on behalf of our clients.
Purchasing Support
Support for private brand development and procurement
Accompanying factories, exhibitions, and trade centers, and negotiating on their behalf
In addition, Scroll360's expertise in local product registration, manuscript preparation, order fulfillment, and other services will be utilized to provide more effective support.
Example of service lineup
Scroll360's "China EC Expansion Support" offers a variety of lineups. Choose the one that best suits your company's objectives and business model.
service item
Main Services
Easily Entering the Chinese Market
Support for website creation for Chinese servers and operation of China's largest SNS "China Weibo".
Creation and operation of WeChat, a chat application like the Chinese version of LINE.
Application on behalf of NMPA (formerly CFDA)
Support for purchasing products at local factories
Creation of a website for a Chinese server
Creating a website that will be displayed in search engine results in China
Support for the creation of a site that can be viewed locally without difficulty
Creation and operation of China Weibo and WeChat
Representation from opening to operation of "China Weibo" and "WeChat" accounts
SNS support to expand recognition in China
Flexible support tailored to the needs of e-commerce and mail-order businesses
Flexible support tailored to your situation regarding cross-border EC for China
Examples of Customized Cross-border EC for China
We introduce examples of "China EC Entry Support" customization. By combining this service with other services provided by Scroll360, you can expand the range of solutions for cross-border EC issues.
If you are planning to enter the cross-border EC market, please refer to the following two case studies.
[Case 1
| | |
| --- | --- |
| Business Concerns | Although there is a desire to expand into China, there are challenges in securing human resources due to the increased workload of registering products for such an expansion. |
| Multiplexed services | China Ecommerce Support + Product Registration |
| result | Support for product registration for China and EC expansion in China, including product registration for Japan |
[Case 2
| | |
| --- | --- |
| Business Concerns | We want to equip and build a logistics infrastructure for China. |
| Multiplexed services | China Ecommerce Market Entry Support + Appropriate Inventory Management + Logistics Agency |
| result | Optimize one-stop logistics services for both domestic and China by implementing appropriate inventory management and order forecasting on a daily basis. |
Scroll360's services include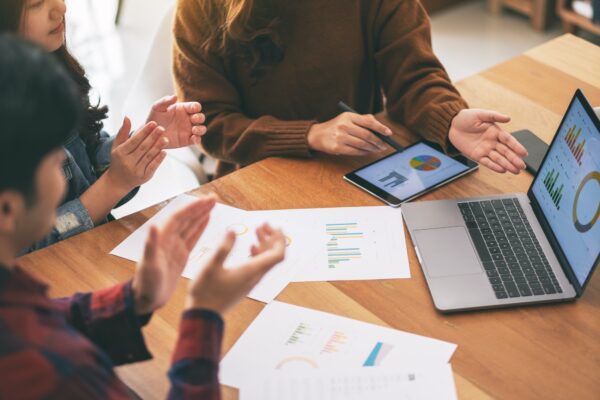 This page introduces the contents of our services other than "Support for EC Expansion into China. If you are considering cross-border EC for China, or if you are having trouble building an EC site, please check it out.
fulfillment
Fulfillment refers to mail-order operations on behalf of our clients. In this service, you will receive support from mail-order professionals with a wealth of expertise.
Please see the following list for fulfillment service items.
service item
feature
Logistics/Shipping agent
Industry-leading high-quality logistics
Promoting repeat business through hospitality and CRM strategies
Optimize costs and operations with fluid "customized logistics
Repeat Mail Order Logistics
Logistics service dedicated to repeat mail order
Growth of more than 20% per year in every fiscal year
CRM strategy to promote repeat business
Distributed shipping
Cost reduction, shorter delivery time, BCP measures
Cost advantage from more than 5,000 shipments per month
acting as agent for an order
Support from start-up to business operation and operational improvement
Creating a rich contact center based on a CRM strategy
EC Management Support
We have a track record of over 5 million items per year in product data creation.
Strong backup for proper inventory management
settlement agent
Total support for payment collection operations
Scroll360's logistics and systems can also be integrated with the company's logistics and systems.
deferred-payment.com
Initial cost is 0 yen and fixed cost is 0 yen to start.
Postpaid settlement with 100% guarantee of non-payment risk
system
Systems mainly refer to order management systems, centralized management systems, etc.They can help you build a mail-order system that will enable you to achieve your ideal operation.Specific services include
service item
feature
Mail order backbone system
Marketing functionality is standard
More than 300 companies have used our products.
Flexibility of customization, such as linking to external systems
centralized management system
Customizable ASP
Manage multiple e-commerce sites at once
Automation functions speed up order receipt operations.
offshore development
Low prices and high quality with a 98% repeat rate
A group of excellent engineers
Support for maintenance and operation after delivery
marketing
Marketing of the e-commerce site includes attracting customers, sales promotion, and product expansion.No matter how great a product you develop, if you neglect marketing, you will not see an increase in sales.
With Scroll360's marketing support, you will receive full support from planning to execution, including
service item
feature
New Customer Acquisition Support
Thorough support for marketing strategies and operation of measures
SEO, listing ads, SNS, influencers, etc.
CRM Support
CRM construction that leads to an increase in repeat business
Improve CX (Customer Experience)
Marketing Automation System
CRM tools to increase customer LTV
Automatically build scenarios from customer acquisition to fan conversion
Support for EC Expansion in China
Thorough support for all aspects of business development in China
We are a local company, so we can provide a wealth of knowledge and detailed support.
Product Expansion Support
Top-class domestic product procurement service
Improve efficiency of order management operations without inventory risk
summary
This article provides a basic overview of Scroll 360's concept of cross-border EC: "Support for China EC Expansion". Scroll360, Inc. has had high expectations for cross-border EC since before 2016. With this in mind, it has developed a support service for cross-border EC operations called "China EC Advancement Support.
This service provides support from personnel with a wealth of expertise, including product registration, manuscript preparation, and order fulfillment in the local market. In addition, Scroll360 provides a number of other services related to EC operations, so if you are planning to enter the cross-border EC market, please consider using Scroll360's services.